Your Cause, Your Passion, Your Expertise, Your Story, Your Book
Olympus Press believes every book is unique, as unique as the one telling the story. We take the time to learn, to truly understand what our clients want to say in a book, who they want to reach, and how best to tell the story.
We take pride in making beautiful books, but our commitment to our clients goes far beyond creating attractive publications. Like you, we're results-oriented and strive to create books that accomplish their purpose and reach their intended audiences.
Case Studies
Raising Money and Support for California State Parks
The Challenge: The nonprofit foundation supporting California's state parks needed a membership premium that reflected the diversity of its park system in order to reach its targeted audience.
Olympus Press Solution: Created a Foundation-branded guidebook celebrating the state parks and recognizing the Foundation's special contributions.
Result: One of the most successful membership premiums in the organization's 30-year history and contributor to the nonprofit's exponential growth.
---
Creating a Cookbook for a Private School
The Challenge: A prestigious private school, Crane Country Day School in Montecito, California, wanted to publish its collection of cherished family recipes to share with the entire community.
Olympus Press Solution: Our creative team partnered with the school's cookbook committee to create Sweet & Savory, a sophisticated hardcover volume designed to reflect the care and quality that characterizes every aspect of the school.
Result: An impressive cookbook praised for its outstanding recipes and beautiful design; sold locally in bookstores and specialty shops, while generating interest and support for the school and its programs.
---
Expanding a Walking Vacation Company
The Challenge: A European-based, upscale walking vacation company wanted to expand its presence in the American media and American market.
Olympus Press Solution: An extreme makeover of all of the company's publications, including its catalog and a redirection of its media efforts.
Result: Company gained much-improved visibility, identity as the "walking vacation experts," and greater market penetration in the active vacation industry.
---
Increasing a Newspaper's Circulation
The Challenge: A major metropolitan newspaper wanted a positive association with the great outdoors to boost circulation.
Olympus Press Solution: A Los Angeles Times-branded edition of Day Hiker's Guide to Southern California coupled with paper's "Take a hike" promotion.
Result: Book was popular with subscribers, who appreciated the newspaper's outdoors outreach efforts.
---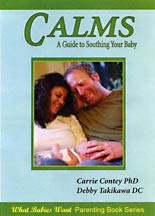 Parenting Made Easier
The Challenge: Therapist on the lecture circuit wanted to publish a series of books detailing her unique approach to baby care.
Olympus Press Solution: Used editorial and design expertise to adapt client's highly compelling talks into a book, CALMS: A Guide to Soothing Your Baby.
Result: A successful complement to the author's seminars and speaking engagements and launch of the What Babies Want Parenting Book Series.
---
Publishing the History of a Respected Institution
The Challenge: The Santa Barbara Cemetery, known for its art and beauty, had commissioned a writer to pen its fascinating history and needed a publisher to create a high-quality book.
Olympus Press Solution: Assisted the author in development of the manuscript and in collecting art and photography for The Best Last Place, a History of the Santa BarbaraCemetery.
Result: Attractive, hardcover book fills two niches: generates back-of-the-room sales for well-spoken author David Petry, who offers lectures and tours of the cemetery; provides an excellent way for the cemetery to reinforce its image as a place of peace, beauty and enduring comfort.
---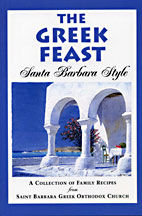 Create a Fund-Raiser for a Philanthropic Organization
The Challenge: Members of The Philoptochos Society, "the Friends of the Poor" of St. Barbara Greek Orthodox Church wanted to create a fund-raising cookbook to help fulfill their philanthropic mission.
Olympus Press Solution: Creation of The Greek Feast, Santa Barbara Style, reflecting the best of Greek cuisine, church tradition and local interpretation.
Result: A unique cookbook that generates income earmarked for charity. Excellent reviews combined with word of mouth appeal have boosted revenue, which the Society uses to assist a local homeless shelter and other worthy projects.
---
Protecting California's Deserts
The Challenge: Desert conservationists wanted to preserve the eastern Mojave as a national park but most of the media, public and Congress was unaware of its scenic treasures and regarded it as a vast wasteland.
Olympus Press Solution: Working with clients the Sierra Club and U.S. Bureau of Land Management, created map and guidebook highlighting the Mojave's attractions and environmental issues.
Result: Increased awareness about the area's unique attractions led to passage of the California Desert Protection Act. Mojave National Preserve became the third-largest national parkland in the continental U.S.